Integration and Shipping..
Order fulfillment is a crucial part of the overall customer purchasing experience. Our priority is to provide simple integration and shipping solutions, selecting the most appropriate and efficient services for your needs and budget to deliver a quality experience for your customers every time. We work hard to streamline the customer order administration process as much as possible allowing you to focus on sales, whilst we take care of the backend order fulfillment.
Our bespoke e-commerce fulfillment software integrates quickly and easily across the entire e-fulfillment process. No matter what system you are using we can integrate with all popular shopping carts including EBAY, Amazon, LimeLight CRM, Magento, OrangeHRM, Zencart, Konnektive CRM, Infusion, Woo Commerce, Linnworks and Shopify.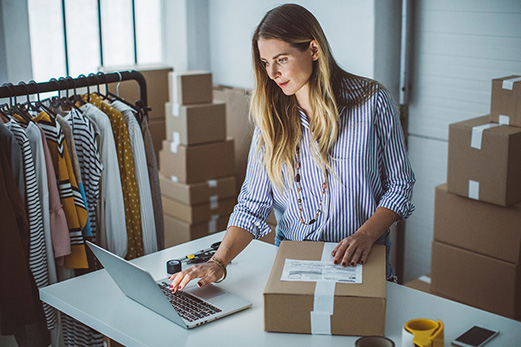 We will also happily work with your own in-house systems such use of secure FTP file transfer, and tailor our processes and systems to suit.