In addition to handling customer orders we also manage returns processing on behalf of most of our clients.Daily order pick & pack
Once a client authorises a return direct with a customer, the item can be posted directly back to the Rapid Fulfillment centre, via a P.O box address dedicated for that business. Once received, we scan the items back into our CRM system to reconcile the return with the customers details and confirm its safe receipt by us.
We then inspect the returned product, note the condition of the item and whether it has been returned complete, unopened, with packaging intact. Then to the pre agreed protocol, we can either return the product back to our clients stock for resale, re-package, or set aside for return to the client for disposal.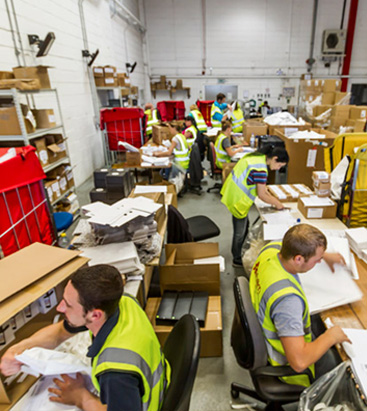 A daily returns report is automatically sent to each client at the end of each day. This provides the data needed to verify the status of a return, enabling the client to then process refunds or exchanges in accordance with their customer returns policy.
The current status of returns is updated on our Client CRM Portal which is then accessible for our clients to view at any time.