For all of our clients we store stock in our secure storage and warehousing facilities. Many clients choose to store their entire stock with us. Others feed stock to us on a weekly basis depending on what suits their sales pattern best. Ideally we like to accept stock on pallets, for easy of storage, but can re-palletise any deliveries as required.
We can also break down bulk stock deliveries into units, or pre-build into multi-item packages. This ensures there is no delay in getting orders out to our clients customers. We always aim to pick, pack and dispatch the 'same day' for orders received by us up to 11.00 PST daily.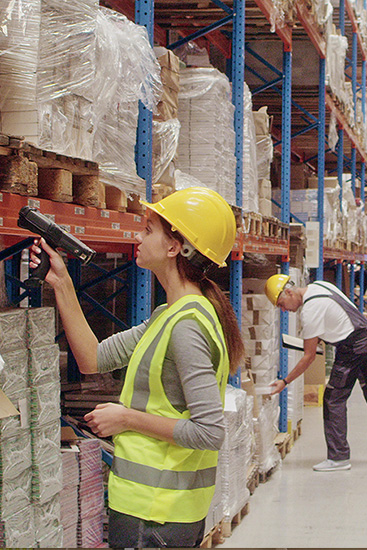 Stock deliveries are scanned into our CRM system on arrival. Our clients then have access to their stock data 24/7 through our Client CRM portal, which gives full visibility of stock holdings down to individual SKU level in 'real time'. This free to use client CRM portal is accessible through a desktop web App and via our mobile App, available for both Android or Apple mobiles. We will happily demonstrate the CRM portal before we start processing orders for you.
We store and handle a diverse range of products many of which require specialist storage. From delicate gift items, boxed electronics, toys, dried foods, tablets and body creams through to hazardous materials. Whatever the product, we have a storage, handling and flexible warehousing solution to suit.