Pick & pack services – From the receipt of the daily customer order file, either automated from any of the proprietary Shopping Carts, or the secure transfer of a file via FTP, the process begins.
Labels and dispatch notes are printed, the necessary stock is scanned out and matched to each customer order. Customer orders are then carefully packed using the specific method and packing materials pre-agree with each client.
Products requiring special handling such as paint and body spray aerosols, classed as dangerous goods, are packaged and labeled in accordance with the relevant guidelines and legislation.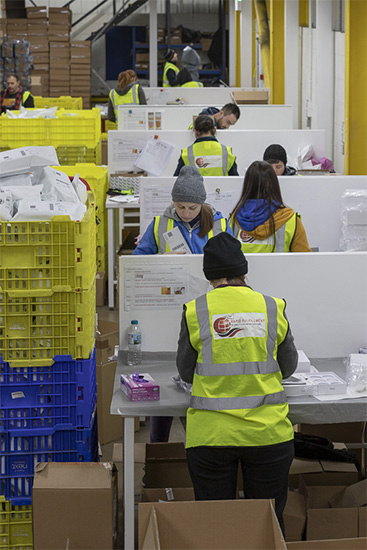 We can also add any marketing materials to the package at this stage where required by a client.
Once packed and made ready for shipping, orders are marked as 'completed' through our CRM system and prepared for collection by one of our shipping parters.
All customer orders we receive into our system up to 11.00am PST are picked, packed and shipped the same working day.
In addition to single item pick & pack we also manage multi-item picks, or 'kitting' and the use of bespoke packing such as the wrapping of individual items and the use of gift boxes.